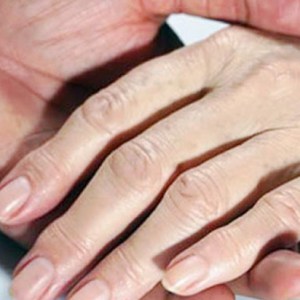 IPL Photo Rejuvenation
Return your skin's youthful radiance with IPL Photo Rejuvenation.
Pigmentation, age spots, sun spots and freckles, broken capillaries and Rosacea are some of the main contributors to the aged appearance of the skin on our faces and bodies. These pigmentations and vascular lesions are the outward signs of sun damage and the ageing process.
IPL Photo Rejuvenation improves the appearance of the skin by removing these imperfections easily with no down time. The treatment is non-surgical, quick and effective.
What is IPL Photo Rejuvenation?
IPL (Intense Pulsed Light) Photo Rejuvenation is the use of multi-coloured light in spectrums that can be adapted to your individual skin type and problem.
What conditions does IPL photo rejuvenation treat?
IPL photo rejuvenation is ideal for the treatment of photo aged sun damaged skin, age spots, freckles and benign brown pigmentations on your face, chest, arms and hands.
Small broken veins and capillaries, and Rosacea can be treated without affecting the surrounding normal healthy skin.
How does IPL photo rejuvenation work?
During treatment precise doses of light energy are delivered to the targeted area. This energy passes through the skin and is absorbed by the concentration of melanin in the pigmented region or dilated blood vessels. This rise in temperature destroys the pigmented cells leaving the other skin cells unaffected. The body then replaces these cells with new cells generated by the surrounding untreated areas. This process stimulates the production of new collagen, refines pore size, improves skin tone and texture and helps smooth fine lines.
What does IPL photo rejuvenation feel like?
The smooth hand piece delivers a short burst of energy which feels like a sting from an elastic band. This is short and quick and is well tolerated by most.
Post treatment
The area treated maybe a little pink and warm. Ice or post laser creams and sun block are applied. The pigmented areas will go darker after treatment, then they will flake away to a softer more even texture. You should avoid the sun for a few days, always wearing sun block and a hat, or covering the treated area with clothes. Avoid the use of AHA creams or astringents to the face for a few of days as this would inflame the skin.
How many treatments are needed?
The pigmented area will require 4-6 treatments. Capillaries usually require 3-4 treatments.
Is IPL photo rejuvenation compatible with other treatments?
IPL photo rejuvenation is an ideal stand alone treatment to correct skin imperfections and can be combined with any other of our treatments to achieve total facial rejuvenation.