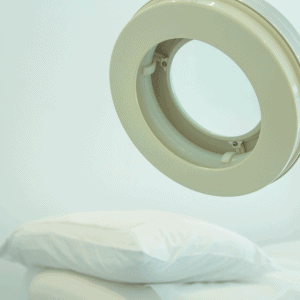 IPL Laser Hair Removal
Hair-free and smooth without the ouch. Hair reduction with a new level of comfort.
Not all hair removal systems were created equal.
That's why at Skin Renu you have three Medical Grade Hair Removal Systems for your experienced Dermal Therapist to select from, according to your skin and hair colour.
For safe and effective hair removal it is vital to have the correct Laser or IPL system for your treatment.
Skin Renu offers
Cutera Coolglide® Laser
Cutera ProWave
Harmony XL In Motion IPL System
Whether you are fair or dark skinned, with fine or coarse hair, Skin Renu has a system to suit your needs. Even darker skin types can now be treated.
Say good bye to razors and messy waxing. Smooth, soft, hair free skin is now available.
How does IPL work?
Hair reduction works by heating the hair follicles with pulses of energy, while at the same time a chill mechanism ensures the surface of the skin stays cool and comfortable. The energy is absorbed by the melanin (the pigment) in the hair and travels down the hair shaft to the hair root disrupting its growth.
How many IPL treatments are needed?
Laser and/or IPL treatment is most effective by impairing the hair that is principally in the active growth phase at the time of the treatment. Since other hairs will enter this active growth phase at different times, repeated treatments are necessary to disable all of the hair follicles in a given area. Depending on your skin type,and the system used, you can expect between 4-8 treatments being required.
What can I expect when I come for a treatment?
All patients are skin typed and a test patch performed on their first visit. This is important and only takes ten minutes. This is when your Dermal Therapist decides on which system is best for you and explores the range of energy frequency that is the safest for you.
Before your first treatment you will be asked to shave or trim the area you wish treated. Treatments should then be 4-6 weeks apart to ensure the optimum outcome.
What does the IPL laser hair removal treatment feel like?
Many patients say the in-motion Pain-Free, Hair-Free™ treatments feel similar to a "hot stone massage." As the surface of the skin is cooled during treatment, the treatment is comfortable and able to be used in even the most delicate areas. Other systems can feel like a mild pinching or stinging sensation.
What happens after treatment?
Immediately following your treatment the area may appear a little red or swollen, with the hair follicle appearing more obvious. Three to seven days after treatment you may experience what seems to be a regrowth of hair. Actually, most of these hairs are being shed as a result of the treatment and are not re-growing. Between treatments you should not wax or pluck the hair, but shaving is permissible.
Are there any side effects with IPL Hair Removal?
Results vary depending on skin and hair type. It is not suitable for very fair, white or gray hair because of the absence of melanin. Dark hair on fair skin gives the best results. Tanned or darker skin types can be treated.