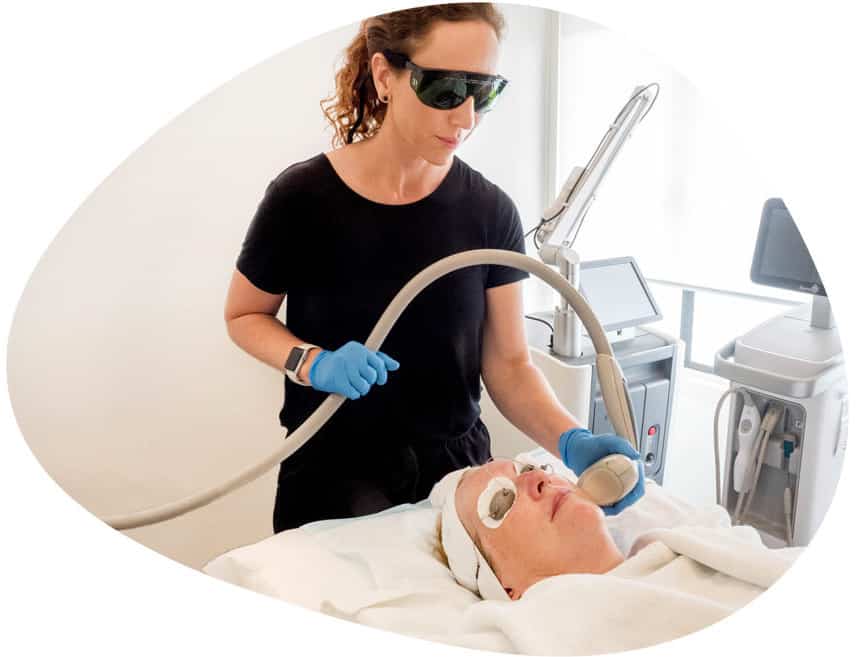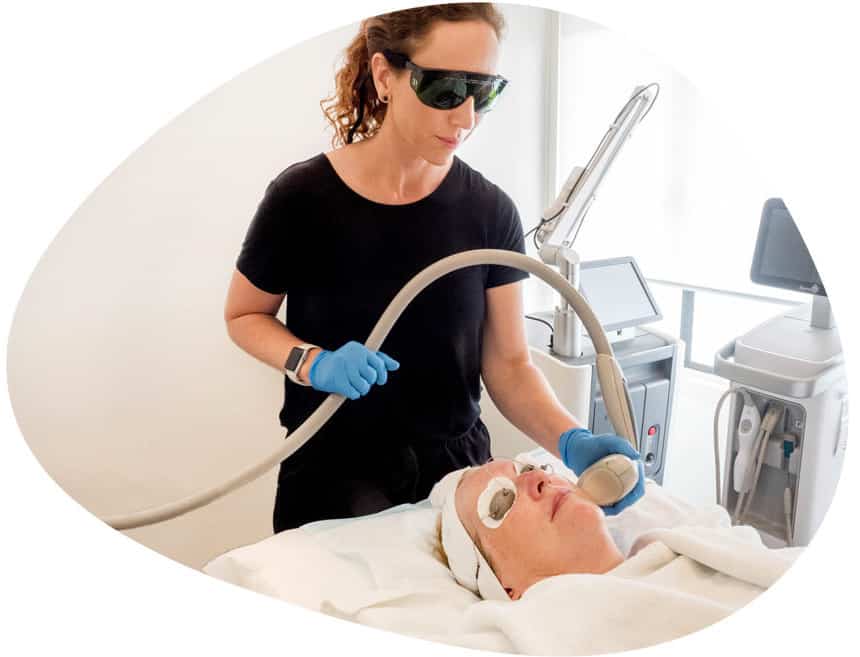 Limelight Facial™
Limelight Facial is an effective treatment for;
Skin Redness
Tiny Veins
Brown Spots
Sun Damage
Limelight is the perfect laser facial with no downtime. A non-invasive treatment for the face, neck, décolletage and hands it is particularly effective in the treatment of previously difficult to resolve light coloured brown spots and diffuse redness.
What is the Limelight Facial?
The Limelight Facial is a non-invasive gentle laser that improves skin tone and the appearance of surface imperfections such as redness, tiny veins, and sun spots caused by sun damage.
How does it work?
It works by gently heating the pigmented brown or red spots with targeted pulses of light. This gentle heating does not damage the surface of the skin but has a therapeutic effect on the damaged tissue.
What areas is it suitable for?
Think of the Limelight as a laser facial. It is ideal for the face and neck and fragile décolletage area. It is also suitable for the hands with early signs of sun damage.
Is it suitable for all skin types?
Yes, your therapist can customise your Limelight Facial to your skin type, different skin tones and skin imperfections.
What does it feel like?
The sensation is that of a mild pinching or stinging during the delivery of the pulse of light. The handpiece is chilled for comfort and no topical anaesthesia or pain relief is required.
What happens after the treatment?
Immediately following treatment, brown spots will start to darken and the skin can appear slightly red. The treated area may be slightly swollen. This typically lasts a few hours or possibly a day or more. Make-up can be applied to cover the redness.
How soon will I see results?
Within one to three weeks the darkened spots will fade or flake away. The diffuse redness or telangiectasia (tiny veins in clusters) will decrease and your uneven complexion will improve.
How many treatments will I need?
One to three treatments are usually sufficient to see results, however, those with more sever sun damage may require more.
Will the spots and redness reappear over time?
New brown spots, telangiectasia and diffuse redness may appear with new sun damage, however, these can be retreated. Rosacea is chronic and cannot be "cured" with any laser or IPL its appearance can only be ever improved.
It is most important to always apply broad-spectrum sunscreen to help minimize further sun damage.
These images provide a reference point for the results that can be achieved using this treatment, however, everyone is unique and results may vary.