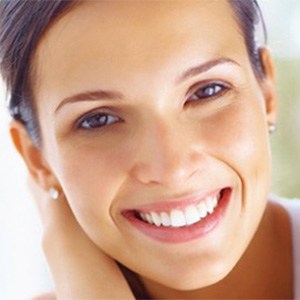 Thermage™
Skin tightening and contouring with the new Thermage ™  CPT System.
No surgery. No needles. No downtime.
Say good bye to your sagging jawline, dropping brows and crepey neck. Even your buttocks and tummy can get a lift and feel smoother all in a single treatment.
Thermage helps tighten existing collagen and helps stimulate new collagen growth to reduce sagging, renew contours and improve the smoothness and texture of the skin's surface. Results are long lasting, vary from subtle to dramatic and continue to improve for months after treatment.
A non-invasive, long lasting treatment that helps smooth, tighten and contour skin in a single treatment. Thermage can be performed all over the body including the face, eyes, lips, tummy, hands, arms, legs and buttocks. Treatments are effective for patients of all skin types and generally require only one treatment.
With an increase in efficacy, comfort and patient satisfaction Thermage CPT is the system of choice for those for whom creams do too little and surgery is too much.
What is the Thermage™ procedure?
The procedure is non-invasive, generally requires only a single treatment with little or no downtime allowing you return immediately to your normal activities.
The Thermage procedure delivers heat deep into the skin to tighten existing collagen and stimulate new collagen growth. Collagen is the building block that provides structure to your skin. It is suitable on most body parts including face, eyes, lips, tummy, arms, hands, thighs and buttocks.
Why the CPT system?
The Thermage™ CPT System has two improvements that result in greater patient satisfaction, a vibrating handpiece and an improved treatment tip.
The vibrating handpiece offers an improvement in patient comfort and the new tip design delivers enhanced heat distribution and uniformity, which lead to improved volumetric heating and improved outcome.
How does it work?
A hand piece with a smooth, flat tip delivers Thermage's unique radio frequency (RF) technology, which saftey heats the deeper layers of your skin. This stimulates existing collagen and promotes new collagen growth over time resulting in smoother tighter skin.
What does the Thermage™ treatment feel like?
When the energy is applied you will feel a deep, but brief, heating sensation, an indication that collagen is reaching effective temperature for tightening. The surface of your skin remains cool with the cooling spray which is delivered before and during each application of energy. Throughout the treatment your feedback is used to ensure your comfort and to help achieve maximum results.
What kind of results can I expect?
Everyone can expect some collagen tightening. The degree of visible improvement varies from subtle to dramatic. Generally, some improvement is immediately visible and continues up to six months as new collagen forms in the skin.
Patients experience
• Overall tightening
• Contouring
• Softening of wrinkles and lines
• Improved skin texture
How many treatments will I need?
Unlike many laser procedures requiring four or more sessions, a single Thermage™ treatment produces results in the majority of patients.
How long will the results last?
The Thermage™ procedure stimulates new natural collagen production for up to 6 months following the treatment. Results can last for years depending on your skin condition and ageing process.
These images provide a reference point for the results that can be achieved using this treatment, however, everyone is unique and results may vary.
… I recently had a Thermage at Skin Renu, Balmain and I want to express my gratitude for your skill and professionalism. I am extremely satisfied with the outcome, but wish to specifically record my appreciation for the care and attention that was shown to me throughout the process.

The result exceeded my expectations and I am so grateful. Special thanks to Jess who treated me.