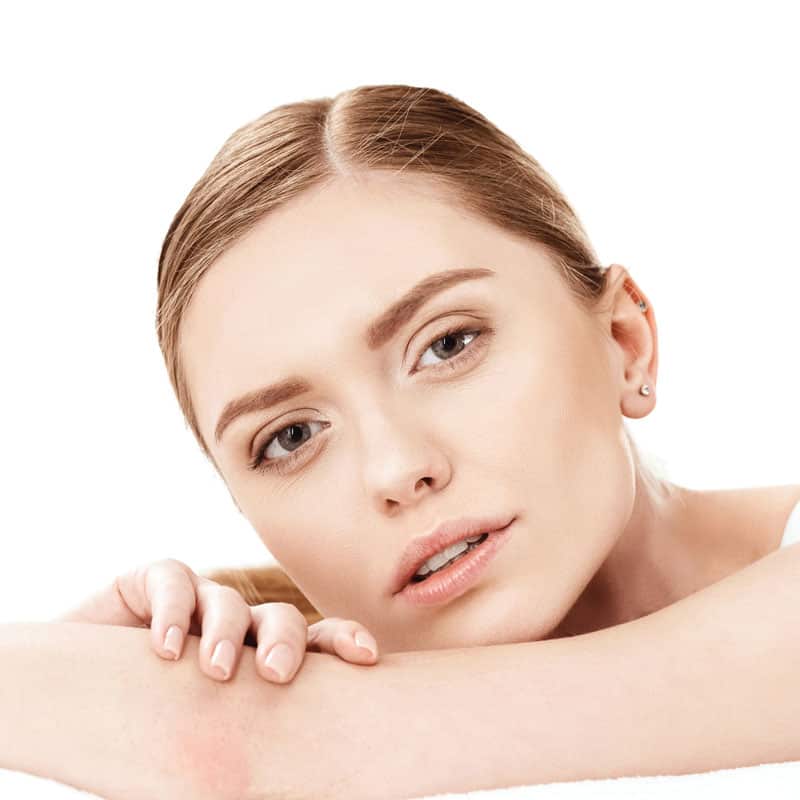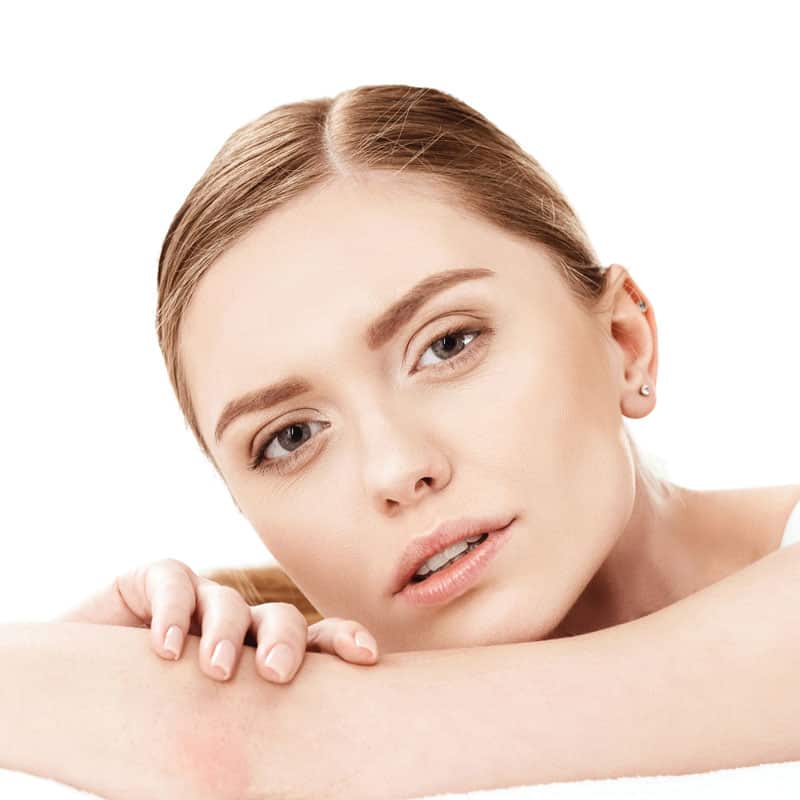 Universkin
Universkin delivering results in a unique formula personalised for your skin's specific needs
At last a bespoke skin care formulated by dermatologists, plastic surgeons and pharmacists to ensure you are comfortable in your own skin. With no preservatives , fillers or fragrances you skin can be healthy smooth and even-toned by having a unique combination of active ingredient selected just for you.
Based on years of research the team at Universkin has selected 19 active ingredients based on their efficacy and tolerance. A skin analysis conducted through a questionnaire will reveal the selection from the 19 ingredients allowing our Doctor or therapist to formulate your personal skin care in less than one minute, right in front of you.
Your individual formula is added to the base serum, Serum P, a multi-purpose soothing serum which has been formulated to assist with regeneration and repair. Up to three active ingredients can be added to this base serum. With 19 to choose from this gives 1,159 possible formulations and when one ingredient is doubled for efficacy over 3 million combinations are possible allowing for a completely personalised skin care formula.
To see your suggested personalised skin care formula, click below:
Your formula will be automatically saved on Skin Renu's date base for formulation on your next visit. Or book and start a conversation to see how your personalised formula can improve your skin and give you the complexion you have always wanted.
Why a personalized formula?
At Universkin we are a community of doctors. As doctors we see you as an individual, and we can create a unique product which corresponds to your specific skin needs and your actual environment. As your environment changes, we can change your serum to suit you.
I have very sensitive skin. Can I use the P serum?
Your doctor will work with you to ensure that suitable active ingredients are mixed into your serum to be formulated specifically to your skin and its needs.
My skin is neither sensitive or inflamed, is Universkin P serum right for me?
Your P serum can be carefully formulated to be gentle on the skin without compromising on its efficacy. Your doctor will work with you to accommodate all your skin concerns while creating your unique formula.
Is the Universkin P serum suitable for all skin types/colours/ethnicities?
Since the Universkin P serum is tailored specifically to your skin the doctor is able to use actives that are suitable for your skin type and colour. Regardless of your skin dysfunctions or origin, we can treat you!
Can I use the serum if I have a skin condition? (ex. eczema/psoriasis)
Every condition is different and may react differently to the actives, so we recommend that you discuss your skin condition with your doctor at the consultation before using the serum.
Can I use the P serum if I am pregnant or nursing?
We recommend that you confirm with your doctor before starting the treatment. Some active ingredients may not be suitable for you, for example retinol and isoflavones are not recommended to be used during pregnancy or breastfeeding.
When will I see the results?
Results may vary depending on your specific formulation. In general, you can expect to see improvement in inflammation within 2-6 weeks, and 6-12 weeks for wrinkles and spots.