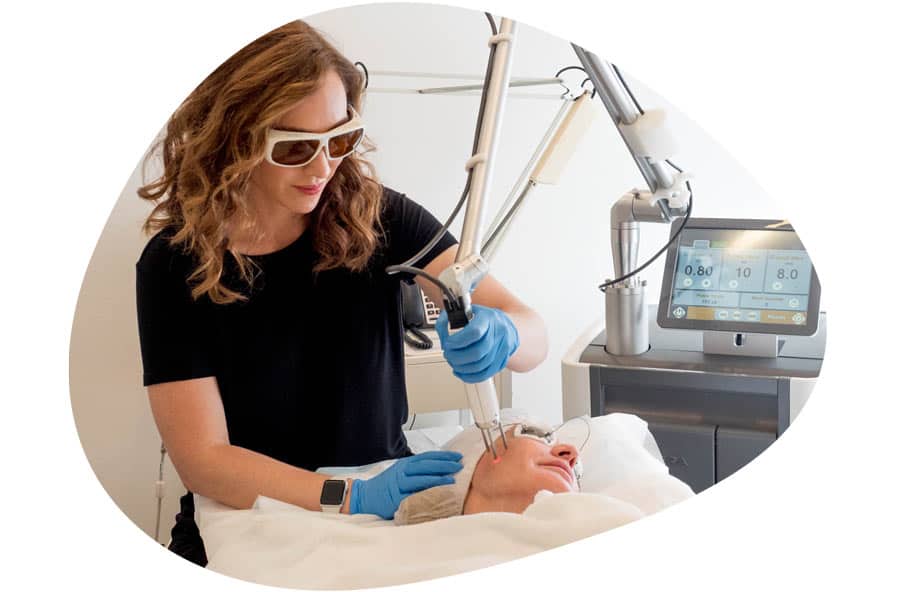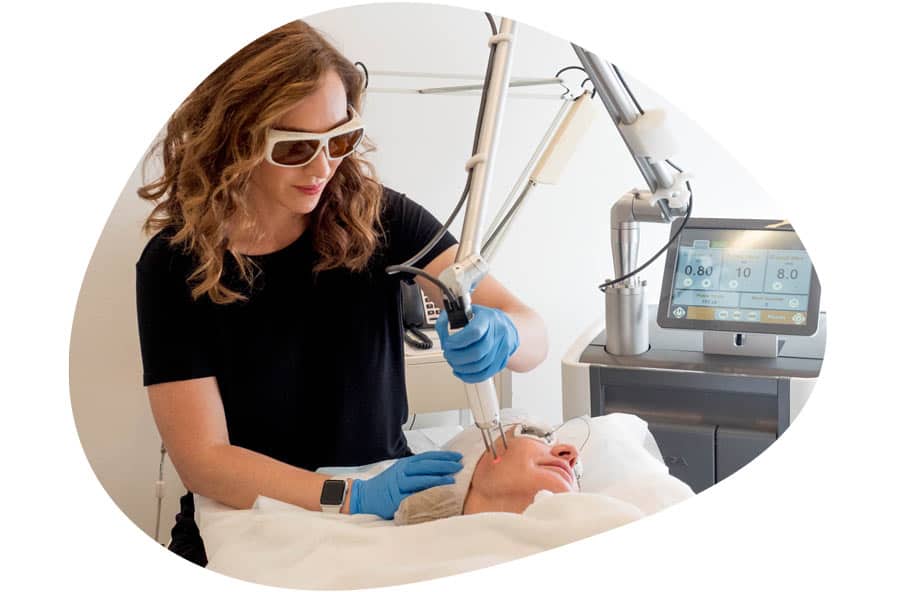 PICO Genesis™
A brighter, more uniform complexion in less treatment sessions with little to no downtime.
PICO Genesis laser procedure takes an entirely new approach to the treatment of pigmentation issues and skin revitalization. This method combines the benefits of two highly effective wavelengths in ultra-short laser pulses which reduce irregularities without adverse reactions, returning balance and radiance to your skin.
What Is Pico Genesis Used to Treat?
Recommend for all skin types, the PICO Genesis laser procedure is used to treat:
Brown spots
Sun damage
Age spots
Melasma
Hyperpigmentation
Pigmented lesions
How is Pico Genesis different to other laser treatments?
High-intensity laser treatments rely on intense heat energy to remove pigment from the skin, which is often painful and may lead to significant skin redness and downtime. Since pigment particles are very small and dense, they are often difficult to remove. They are also problematic when damaged by heat,which is why high-intensity lasers are often not optimal treatments for pigmentation issues.
How Does PICO Genesis work?
The PICO Genesis laser procedure uses a non-thermal laser that doesn't cause damage to the surrounding tissue. It shatters the pigment, leaving your skin clearer and giving you a more even, uniform complexion.
What are the Benefits of Pico Genesis?
Recovery, or downtime, has been a concern with high-intensity laser treatments. Although they can work wonders, the potential for side effects and adverse events often deters patients from opting for laser treatments.
Until now. With PICO Genesis, there is virtually no downtime. In addition, with some high-intensity laser treatments as many as 10 to 15 sessions are required to see results. With PICO Genesis, you will see results in much fewer sessions.
Your first step to a younger, more youthful appearance, or to fine-tuning trouble spots, might just be a PICO Genesis™ laser procedure. Benefits of PICO Genesis procedure include:
Ultra-short laser pulses that leave skin looking radiant without redness or swelling
Dramatic results with minimal downtime and fewer treatment sessions
Ability to be used on the face and body to correct skin irregularities
Short sessions that last 20 minutes from beginning to end
How many treatments are required?
A series of two to three PICO Genesis treatments are recommended to achieve an optimal outcome, and ongoing maintenance treatments are encouraged to sustain results over time. We will discuss a treatment plan during your consultation.
What areas can be treated?
PICO Genesis treatments are ideal for the face, hands and other areas of the body with noticeable signs of sun damage and excess pigmentation.
What does the Pico Genesis treatment feel like?
Prior to treatment, we will clean the area. You will feel the tip of the laser device touch your skin. As the laser energy is applied, you'll feel a sensation that patients often compare to a electric rain sensation. Most patients do not find the treatment uncomfortable. Immediately after treatment, you may apply cold air or an ice pack for a short time. You should keep the treated area out of the sun and/or apply sunscreen for protection.
What are the possible side effects?
Most patients experience mild redness and swelling immediately following the treatment. These side effects are temporary and typically resolve in several hours. Over the course of a few days, the treated sun spots and freckles will become darker and flake off as they heal, revealing a new, even complexion.
Is there much Downtime?
Although you may experience mild redness and swelling for a few hours following the treatment, you can expect to return to your regular activities immediately following the treatment.